Given the uncertainty with government regulations and frequent shutdowns, we have temporarily suspended our food offerings.
Please ensure that you plan your stay to include self-catering, each lodge includes a fully equipped Gaggenau kitchen.
we recommend doing your shopping in Colac, Apollo Bay or Warrnambool on your way to us.
We thank you for your understanding and hope that we can offer meal options again shortly.
A Sensory Sensation
The Great Ocean Road and Otway region is already a favourite destination for foodies. That's why the team at Alkina Lodge have curated a bespoke culinary journey by sourcing local delicacies, cheeses, wines and beers for a truly indulgent taste experience. Sourcing your own is equally fun, of course, with some outstanding boutique breweries only a drive away; just ask your Manager for recommendations.
An Epicurean Adventure
Once you've sourced your ingredients from the Otway Harvest Trail, our Gaggenau equipped kitchen (or Weber barbeque if you prefer) is designed to make cooking and preparation a pleasure.
But of course, if all you want to do is sit back and relax, why not indulge in a private lodge dining experience?
A Taste of the Great Ocean Road
Complement your Alkina Lodge experience with one of our luxury food packages:
Gourmet to Go ($77.50 per person, minimum of two guests)
Catered by The Corner Store – Timboon.
Just let us know when you'd like to enjoy dinner, and we'll ensure it's cooked to perfection and waiting for you in your kitchen. All you have to do is plate up, pour yourself a wine, and enjoy a beautiful home-cooked gourmet meal.
Select from:
Chicken cacciatore
Beef lasagna
Lamb Irish stew
Butter chicken
Chickpea targine
All meals include:
A bottle of regional wine (one bottle for every 2 guests)
Sourdough bread, with butter
A garden salad with dressing
A dessert form 2 Tarts Baking.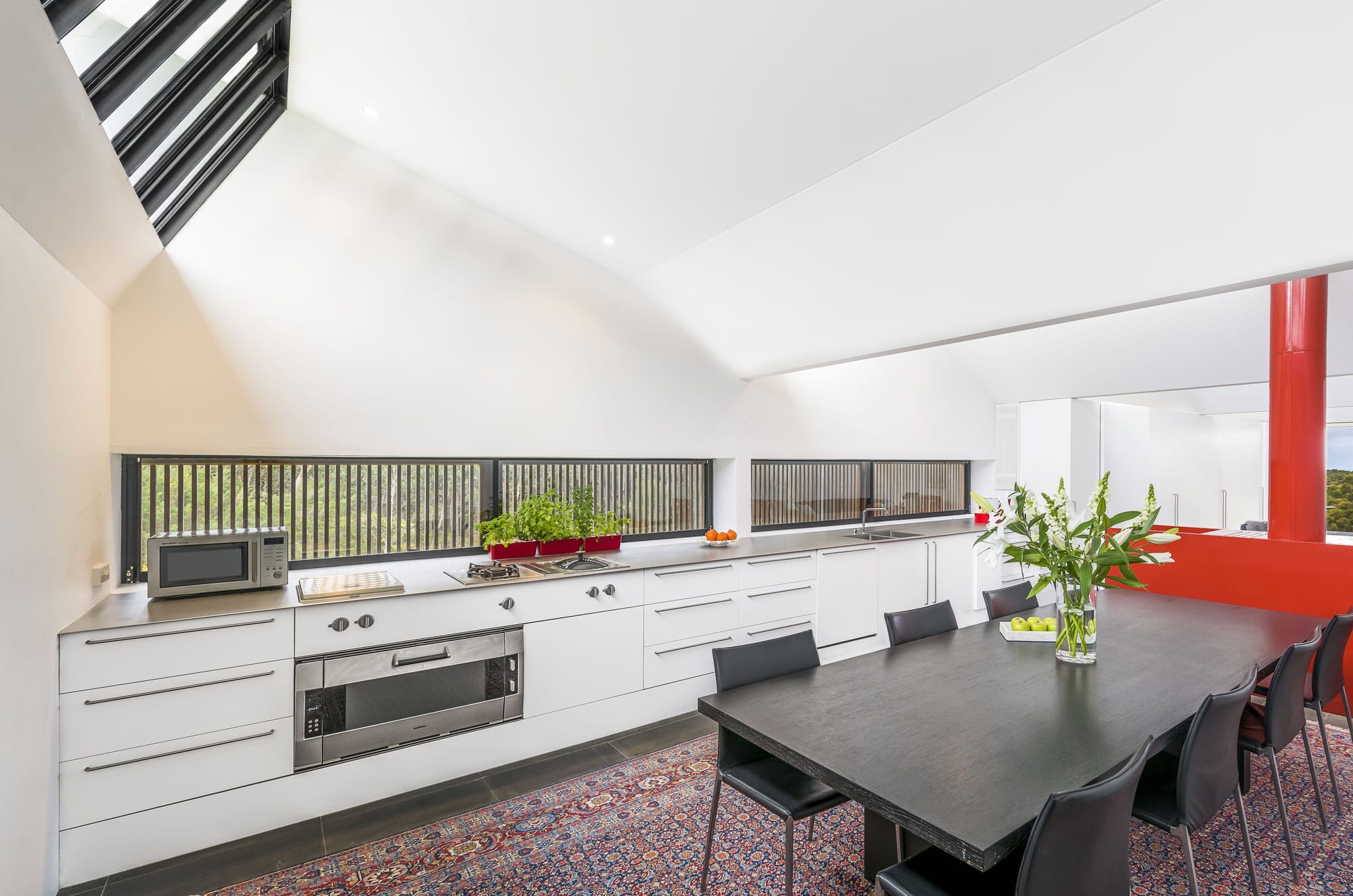 We have an intimate selection on our menu as we carry only local and regional products, please enjoy…
–
Sparkling
Blue Pyrenees Midnight Cuvee $60
Region: Pyrenees Varietal: Chardonnay | Pinot Noir
White
Basalt Riesling $40
Region: Great Ocean Road
Scotchmans Hill Sauvignon Blanc $40
Region: Bellarine Peninsula
Scotchman's Hill Chardonnay $50
Region: Bellarine Peninsula
Red
Basalt Pinot Noir $50
Region: Great Ocean Road
Basalt Shiraz $40
Region: Great Ocean Road
Best's Cabernet Sauvignon $40
Region: Great Western
Beers
Sow and Piglets Session IPA 4-pack $30
Region: 12 Apostles
–
Deluxe Australian BBQ ($142.50 per person, minimum of two guests)
Enjoy a traditional Australian BBQ – but with a contemporary local twist. First, you'll indulge in a luxurious cheese platter, showcasing our local region's finest cheeses and accompaniments. Then, at a time that suits you, our Manager will come to your lodge and BBQ prime Australian grass-fed steaks to perfection – just the way you like them – served with local artisan bread, a garden salad, and matched with a fine Cabernet Sauvignon from Best's Great Western, followed by a delicious dessert.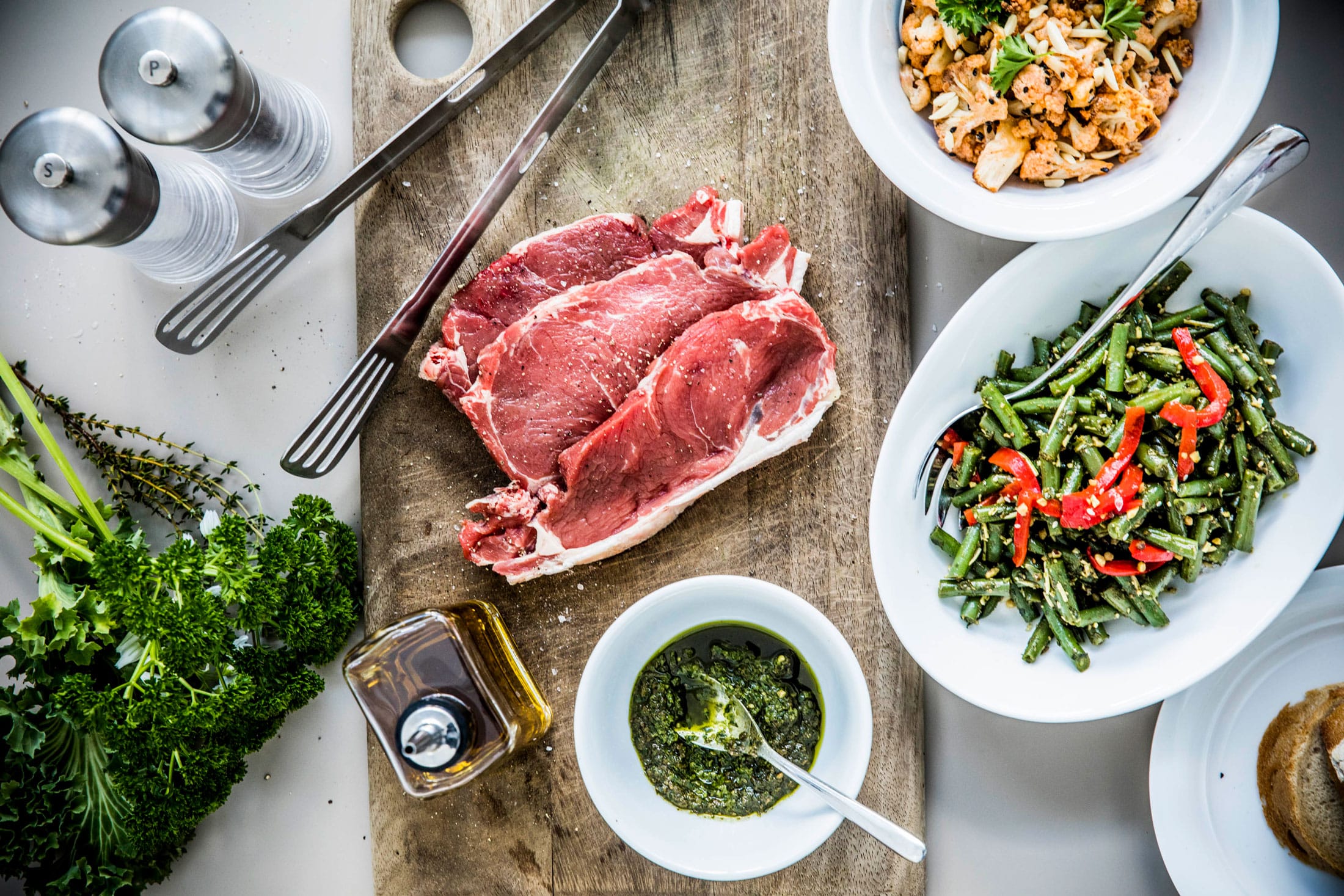 Our BBQ experience includes:
An assortment of cheeses, fruits, crackers and pastes
One prime Australian grass-fed scotch fillet steak per person
A bottle of cabernet sauvignon from Best's Great Western (one for every 2 guests)
Local artisan bread with butter
A garden salad with dressing
A decadent dessert.
A cake to celebrate – $65
Celebrating a birthday? An anniversary? Or a special event? Why not make it special by ordering a deliciously decadent 2-layer 7inch cake, that serves up to 8-12 people. Lovingly made by the local 2 Tarts Bakery team, all you have to do is pre-order your cake, and we'll have it delivered to your lodge (if it's a surprise, or you need candles, just let us know and we'll do the rest!). Ask for details.
High-end Hampers (price on application)
Take the stress out of food shopping by ordering a truly gourmet food hamper carefully sourced and assembled by our in-house Chef. Just let us know your dietary requirements, then just sit back, relax and let us do the work to let you experience a wide-ranging and delicious array of local fare.
Ready to indulge?
All our dining experiences require seven day's notice prior to arrival. Simply contact our Managers directly to discuss any requirements or food allergies, and your preferred date and time for delivery.
Phone: 0401 056 031 | e-mail: [email protected]