As part of our ongoing efforts towards sustainability, we're delighted to announce that Alkina Lodge has now installed solar power and wind power to supply all of our energy needs.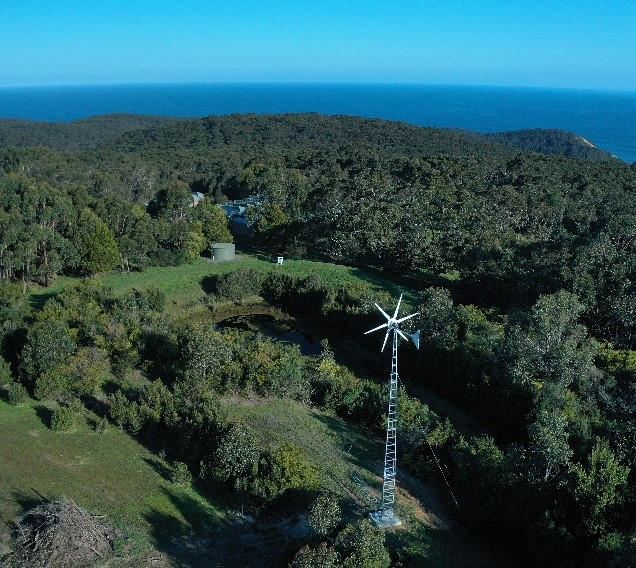 Our luxury accommodation is set on over 100 acres of pristine native bush on Australia's Great Ocean Road. It is becoming very popular with guests who are seeking environmentally friendly accommodation options.
Our three luxury lodges were designed by an award-winning Australian architect Glenn Murcutt and his partner Wendy Lewin, using the concept to "touch this earth lightly". In honour of the design philosophy and in pursuit of a minimal carbon footprint, there is no air conditioning. Instead, passive solar heating is used in the winter, and the South Pacific Ocean breeze naturally ventilates and cools in the summer.
Alkina Lodge takes its environmental responsibility very seriously. We are already self sufficient for all water needs using harvested rainwater which is stored in tanks, filtered and UV treated. We have an organic vegetable garden that supplements meals for guests. All vegetable waste produced from cooking for guests and produced by guests themselves in their kitchen is composted. Not only that but we also keep organic honey bees, and manager Cindy is a registered wildlife carer.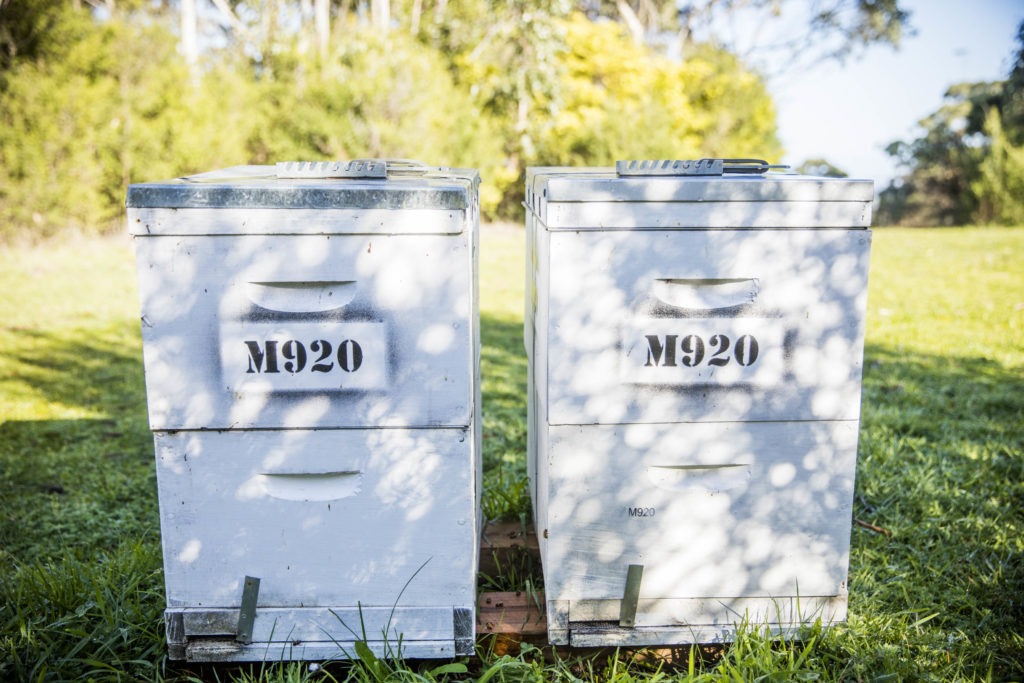 We're delighted to now be using wind and solar power with battery storage. It's part of our ongoing efforts to minimise the impact of tourism on the local environment and continue to reduce our carbon footprint.
"Environmental responsibility is very important to the team at Alkina Lodge, We're finding that more and more visitors to the Great Ocean Road are wanting sustainable travel options. We already take great pride in our environmental processes, and we're excited about taking this next step towards sustainability." – Michael Minshall, Owner at Alkina Lodge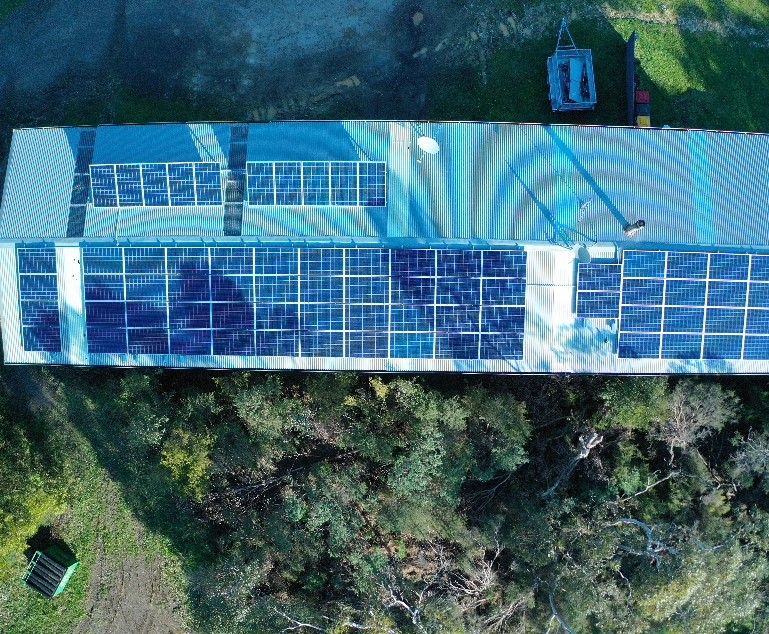 Alkina Lodge sleeps from 1-24 guests and offers a level of luxurious detail far beyond the ordinary. It's around 3 hours drive from Melbourne and is the closest luxury accommodation to the iconic Twelve Apostles. Book online at www.alkinalodge.com.au or call +61 3 8899 7426.