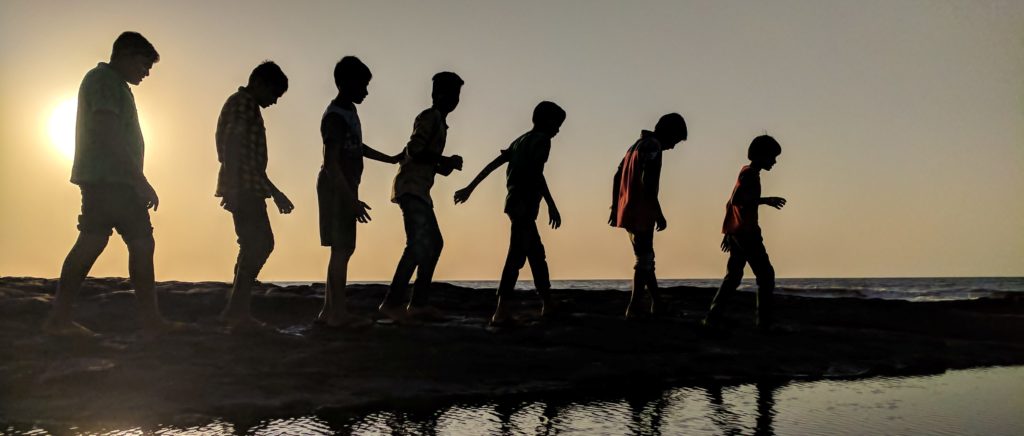 Travelling in a group that includes parents, grandparents, kids, grandkids, and other assorted family members can be an incredibly enriching experience. Multigenerational travel is a great way to experience a real sense of togetherness and make some lifelong memories.
But it can come with its own set of challenges! It's sensible to keep in mind that everyone's motivations for the trip are likely to be different. Here are our top tips to creating an extended family trip which everyone will enjoy. 
Designate One Main Trip Planner
Of course, when you're planning multigenerational travel, everyone's opinions and preferences must be taken into account. Kids will especially love being asked for their input. But it makes things a lot less complicated if you have one person to take charge of the actual planning and booking. They can then share the itinerary with everyone for their feedback.
Choose Your Location Together
If everyone lives in different cities (or even countries), it's important that you choose a place which is easy for all members of the family to get to. It should also be a location with a climate that suits everyone, and one which offers activities that suit everyone.  The Great Ocean Road is definitely worth considering – with countless beaches, forests, hiking, great food options and a fascinating history, there's something to suit most tastes!

Book A Self-Catering Holiday Home Or Lodge
For multigenerational travel, this option usually costs far less than booking multiple hotel rooms and having to eat all your meals out. Plus you'll get living spaces that allow you all to spend time together comfortably. Alkina Lodge offers 3 lodges, each with 4 bedrooms and a luxury bathroom, and we can sleep up to 24 guests. We have plenty of outdoor space for the kids to run around, in a peaceful native bush setting, and we also have a wide selection of games & videos available for the whole family.

Plan Activities Which Everyone Will Enjoy
While it might not be possible to plan the whole itinerary to suit all ages and abilities, make sure you do your research so that you can pre-plan a few activities which everyone can enjoy together. For example, a visit to the charming foodie town of Timboon (about 45 mins drive from Alkina Lodge) offers delights such as ice cream for the kids, a whisky distillery for the adults and a cheesery which offers tastings and lunches for the whole family.  There are also a whole range of walking tracks and trails nearby to suit all ages and abilities, and we also have complimentary bikes for our guests.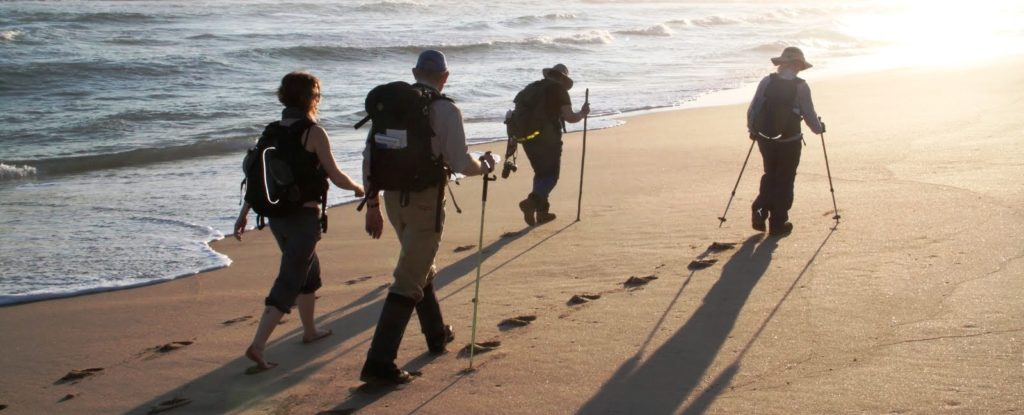 Talk About Your Expectations
Work out in advance what your travel group's expectations and routines will be. For example, you might like to agree that during the day you mostly go your separate ways in smaller groups, but expect everyone to spend the evenings together.
Plan Your Meals
This is even more true if you have differing dietary needs within the family group. Do some research before you travel to find restaurants which will suit everyone. If you're a large group it would also be wise to make bookings. We've got a few ideas for places to eat on the Great Ocean Road here.

If you're staying somewhere which has self-catering options, you could also pre-arrange for certain people to cook on certain nights. We've got a designer Gaggenau kitchen and a Weber barbeque at Alkina Lodge – even the most kitchen shy traveller might want a turn at cooking while they're here!
In the cooler months, it's great fun to gather the whole family around our open wood burning fireplace to roast some marshmallows or chestnuts. It doesn't matter how old you are, all ages will enjoy this!

Time Out
Taking the grandparents along for the trip doesn't mean you should assume you've got a constant baby-sitter. Make sure you talk about your expectations before you go. But a night out can be a great opportunity for the grandparents to bond with the grandchildren while the parents get to have some time out together.
Share Your Packing Lists
One of the perks of travelling in a multigenerational travel group is that you can share the load of packing. Make a list of things you might like to share and decide who'll bring each item. This might include laptops, hair straightening irons, or favourite games.
Share Your Photos
A fun, multigenerational trip comes with countless photo opportunities. Make the most of them! And take videos too. Ask a few (trustworthy) strangers – or the Alkina Lodge managers Cindy and Jordan – to take a group photo of you. When you get home, make a scrapbook or printed photo album. These make great Christmas gifts for the whole family!

Multigenerational family travel is on the rise and it's not surprising. If you have a family who is scattered across the country, or even across the globe, then it's an especially great way to come together and reconnect. If you plan it right, we're sure the laughs and adventures you have will make memories that you'll all cherish forever.
Where To Stay
Accommodation is available at Alkina Lodge here (+61 3 5348 2008), architecturally designed lodges which are set in over 100 acres of native bushland.  Each of the three lodges comes with 4 bedrooms, a deluxe bathroom, an inside and outside living area, and a designer kitchen. There are no stairs to navigate & spacious bathrooms, making it the perfect option for all ages.
Getting There
The Great Ocean Road is located in Victoria and stretches for 243 kms, starting at Torquay and ending near Warrnambool. How to get there depends on which part of the Great Ocean Road you'd like to visit. Alkina Lodge is located 3-4 hours drive from Melbourne, close to some of the most famous sights such as the 12 Apostles and Port Campbell National Park.