One of the biggest myths about the Great Ocean Road is that the only reason for visiting is to see the Twelve Apostles. It's true that the Twelve Apostles will take your breath away. In fact, no trip to the Great Ocean Road is complete without a visit here. But the truth is, there's so much more to the Great Ocean Road.
Our biggest piece of advice is this: don't try to see the Great Ocean Road all in one day. It takes around 3 hours each way to drive between Melbourne and the Twelve Apostles. This means going there and back in one day isn't a relaxing option, and won't allow you time to see and do everything else.
Remember the Great Ocean Road has been named one of the world's best driving routes for many reasons. There's so much to see and do here. So take your time, enjoy the scenery and stay a few days – or more!
Here are ten things we think you won't want to miss on your Great Ocean Road trip.
Bells Beach
A stop off at this legendary surf beach is a must-do and it's easy to visit on your way down from Melbourne. It's one of Australia's top surf beaches. It's also home to the annual Rip Curl Pro surfing competition every Easter, where the world's top surfers compete.But at almost any time of year you'll be able to watch the local surfers and admire the magnificent cliffs. If you're an experienced surfer you could even try catching a few waves yourself!
2. The Night Sky
As soon as you get away from the city, there is little light pollution. This makes places like Alkina Lodge just perfect for a bit of stargazing. Step outside on a clear night and look up for the view of a lifetime!
3. The 12 Apostles, Port Campbell National Park
It goes without saying: the Twelve Apostles is one of Australia's most iconic sights and you simply can't come to the Great Ocean Road and miss them. Go at sunrise or sunset to beat the crowds and watch the beautiful colours.
But also remember that Port Campbell National Park offers much more than just the 12 Apostles. Make sure you allow plenty of time here. There are some beautiful walks and it is also home to places like London Arch, Loch Ard Gorge, the Grotto and Gibson Steps. All of these should be on your must-do list.
4. Koala Spotting
It's a bit of a well kept secret that you actually have a fairly good chance of seeing koalas in the wild on the Great Ocean Road. Drive to the pretty seaside town of Kennett River or to Cape Otway. Both places are home to these adorable native creatures. If you're lucky you'll find a big dose of cuteness waiting for you!
5. Waterfall Walks
The Great Ocean Road is known for its stunning coastal scenery. But head inland and you'll find something very different but just as special. The Otway Ranges are a magical land of tall trees, giant ferns and pretty waterfalls. In summer this area will give you some shady respite from the sun. Meanwhile in winter the waterfalls are particularly spectacular.
Some of our favourites are Triplet Falls, Hopetoun Falls and Beauchamp Falls. Click here to read more about the waterfalls of the Otways.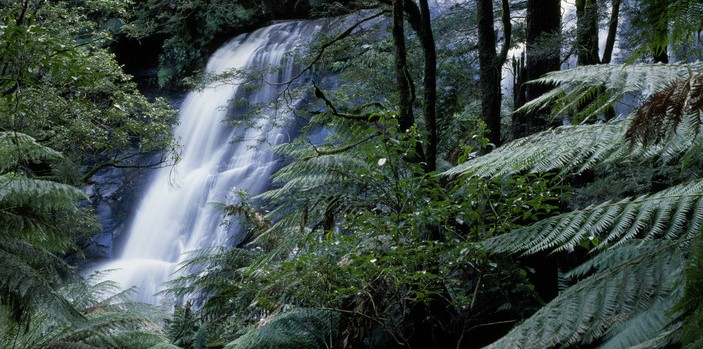 6. The Food
The Great Ocean Road has farmers markets, top quality restaurants, friendly and welcoming cafes, fresh seafood, craft beers, amazing cheeses, gourmet ice cream and much, much more.
If you want to treat yourself, book a table for lunch at Brae (it's a great half way stop between Melbourne and Alkina Lodge). Brae offers fine dining and has been ranked as the 44th best restaurant in the world.
To find out more about the Great Ocean Road's food and drink and how you can best experience it all, click here.
7. Whale Watching
If you're visiting between June and October, you simply must put aside some time to sit and just watch the ocean. At this time of year we are regularly visited by whales, as they migrate north for the winter.
Good places to watch include Cape Otway Lighthouse, and the specially constructed viewing platform at Logans Beach in Warrnambool. The sight of a whale in the ocean is simply breathtaking, and it's an experience you won't forget in a hurry!
To find out more about whale watching on the Great Ocean Road, click here.
8. The Great Ocean Walk
This 100km walk takes you through Port Campbell National Park and the 12 Apostles, and along wild coastline, beautiful beaches and cliff tops. It's a great way of experiencing the Great Ocean Road, and the scenery will take your breath away.
If you don't have time for the whole walk (about 8 days), then you can easily enjoy short sections of the track from Alkina Lodge.
9. The Californian Redwoods
Just along the Aire Valley Road, there is a thriving forest area of Californian Redwoods, the world's tallest tree species. You'll feel a real sense of awe when you walk between these giant trees which stretch high up into the sky. This is a great place to enjoy a picnic – it's an enchanting experience, definitely not to be missed!
10. Cape Otway Lightstation
This is the oldest lighthouse in Australia which is still in operation. There are spectacular views over the ocean – make sure you climb the steps to the top for the best views. The staff are very knowledgeable and will be able to tell you all about the area's fascinating history – and the cafe does a great Devonshire tea!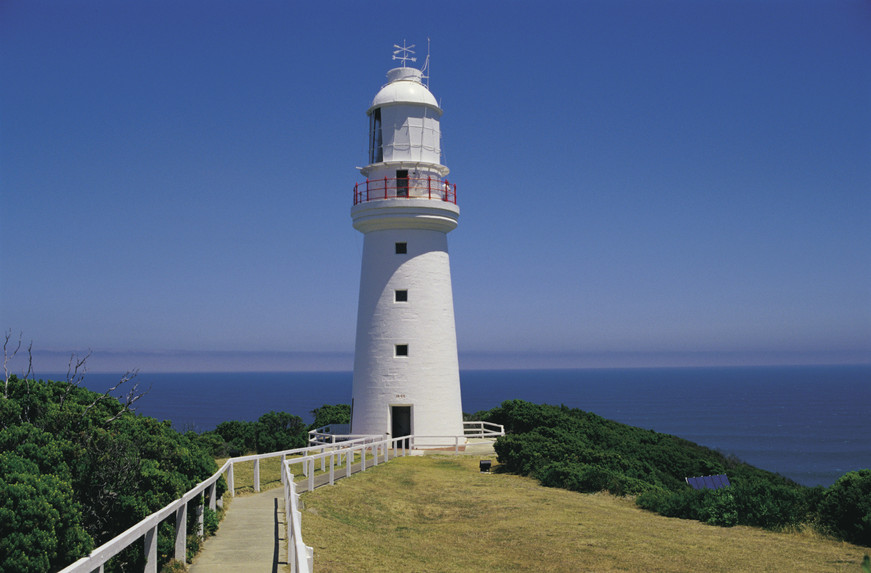 Getting There
The Great Ocean Road is located in Victoria and stretches for 243 kms, starting at Torquay and ending near Warrnambool. How to get there depends on which part of the Great Ocean Road you'd like to visit. However, the most famous sights such as the 12 Apostles and Port Campbell National Park are located 275 kms west of Melbourne, approximately a 4 hour drive along the Great Ocean Road.
Where To Stay
Accommodation is available at Alkina Lodge (+61 3 8899 7426 ; alkinalodge.com.au ) with prices starting from $297.50 per person per night (based on twin share occupancy and excluding flights).