The Great Ocean Road takes on a completely different character in the winter – it's cooler and quieter for starters. So why come here during the winter months? Here are our top ten reasons…
There Are Fewer Crowds
It can get quite busy along some of the key iconic sights during the summer months. As it's so much quieter during the winter you'll get to enjoy the spectacular and iconic sights of the Great Ocean Road in a more peaceful setting.
You Might See Whales
From around June to October each year, Southern Right Whales migrate north to breed and raise their calves in the warmer waters around Australia. The Great Ocean Road is a great place to watch these magnificent creatures. You can learn more about whale watching by clicking here.
The Photo Opportunities Are Great
Not only are there fewer crowds to get in the way of your nature and wildlife photography but the long winter shadows and soft quality of the light at this time of year makes for great photos.
The Hiking Trails Are Wonderful…
Rug up in plenty of warm clothing and take a stroll along deserted windswept beaches, or through ancient rainforest with no worries about humidity or heat. Don't forget to bring your walking boots!
5.       …And The Running Tracks Are Wonderful Too!
This is a great time of year if you enjoy a good run. No crowds, cooler weather, and stunning coastal and clifftop tracks. And if you're very keen we've got the Surf Coast Trail Marathon at the end of June, or the Surf Coast Century 100km and 50km Ultra Marathon in early September.
The Waterfalls Are At Their Best
At this time of year the local waterfalls can be simply spectacular as they flow at their fullest. Erskine Falls and Triplet Falls are some of the most popular. Remember to bring plenty of waterproof clothes, good walking boots and a camera.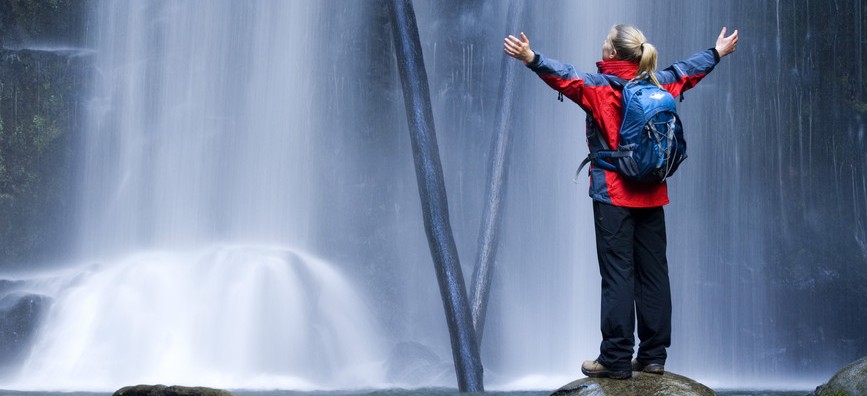 The Food Is Great
Good cuisine is one of life's great pleasures and there's nothing better than heading out on a Sunday lunchtime for some heart warming country food. Or click here to find out more about our delicious "Winter Warmer" feast which you can order to be ready and waiting for you at your lodge. There are plenty of other great food and wine experiences in the local area which will help brighten up your winter. Click here for more information.
We've Got Some Fantastic Events
It might not be peak tourist season but that definitely doesn't mean nothing is happening! Some of the events we recommend you take a look at are WinterWild at Apollo Bay and the Fun 4 Kids Festival at Warrnambool. There's also a lot happening at the Port Fairy Winter Weekends Festival.
Our Fireplace
This fireplace is one of the best spots we can possibly think of to enjoy a glass of wine and some local cheese in the winter with your travelling companions.
It's Easier To Get A Spot At Your Favourite Accommodation
As winter sets in it's the perfect opportunity to slip away with a loved one to a luxurious lodge. Things are much less busy on the Great Ocean Road at this time of year and you can usually book somewhere to stay at short notice. Not only that, but you might get an off-season deal such as our "Pay 2, Stay 3" offer! To book one of our beautiful lodges, please click here.
Where To Stay
Luxury accommodation is available at Alkina Lodge (+61 3 8899 7426 ; alkinalodge.com.au ), an architecturally designed lodge set in over 100 acres of native bushland.  The lodge is about 15 minutes drive from the 12 Apostles. Prices start from $297.50 per person per night (based on twin share occupancy and excluding flights).
Getting There
The Great Ocean Road is located in Victoria and stretches for 243 kms, starting at Torquay and ending near Warrnambool. How to get there depends on which part of the Great Ocean Road you'd like to visit. However, the most famous sights such as the 12 Apostles and Port Campbell National Park are located 275 kms west of Melbourne, approximately a 4 hour drive along the Great Ocean Road.